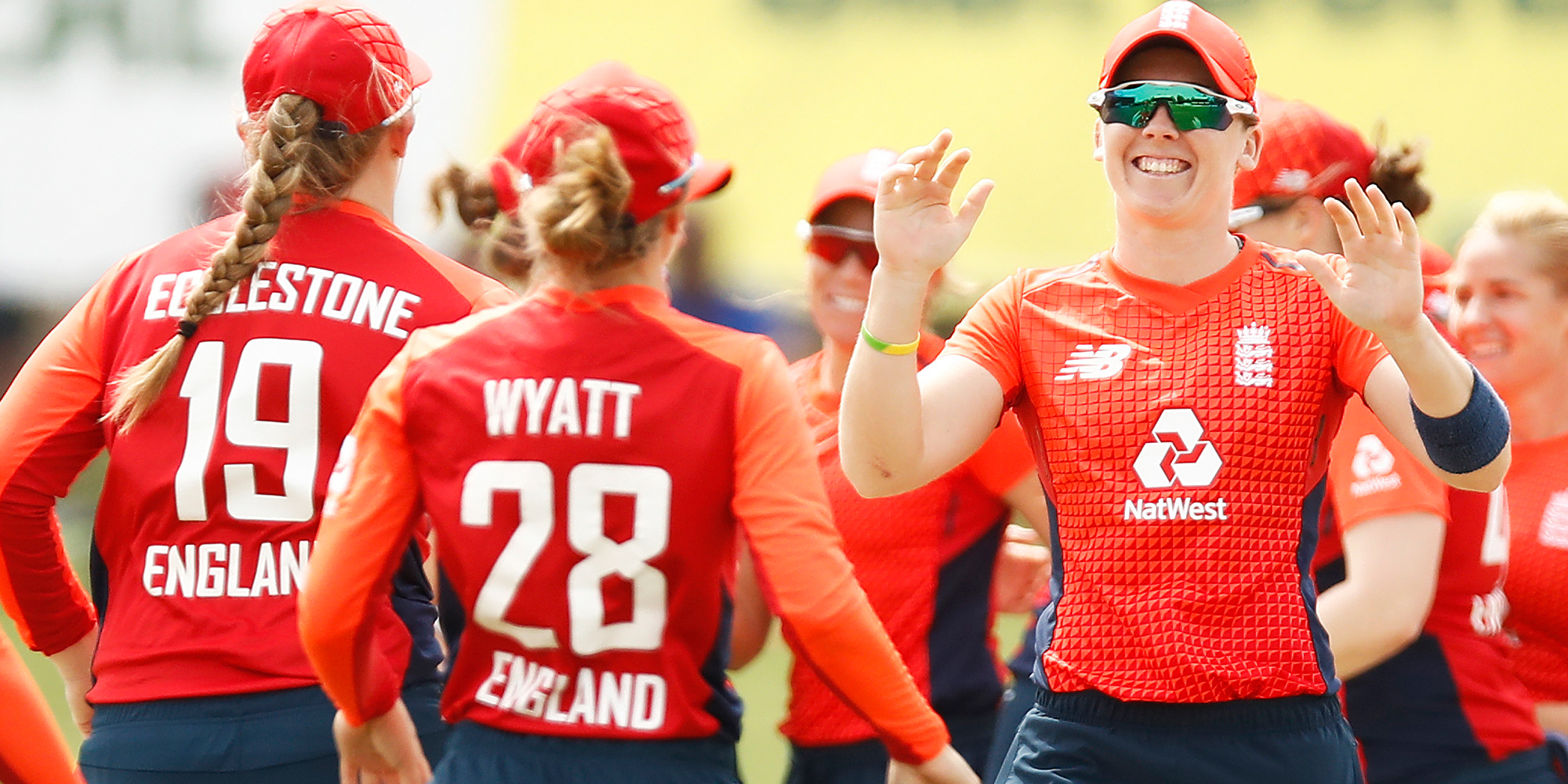 27th Jun 2021 / 11:00
Thank You Day - England Women v India Women One-Day International at Bristol County Ground at Bristol County Ground
Nevil Road,
Bristol, Bristol BS7 9EJ
U16s with adult only
Event is outside
Check venue website for T&C's
Discount/Complimentary code
International cricket is returning to the Bristol County Ground this summer and Gloucestershire Cricket is taking the opportunity to thank the heroes of the COVID-19 pandemic by giving away tickets to blue light workers.
In a rerun of the 2017 ICC Women's Cricket World Cup Final, England will take on India in Bristol on Sunday 27th June, which has been renamed 'Thank You Day', giving Gloucestershire Cricket the chance to acknowledge the commitment of the many thousands of local NHS and emergency service staff who have been working tirelessly over the past year.
Once you have received your unique code for two complimentary tickets to the England Women v India Women One Day International match on Sunday 27 June, you will need to create and verify a Gloucestershire Cricket account to avail of the offer.
Important-Booking Information:
Create and verify a Gloucestershire Cricket account at https://gloscricket.co.uk/user/login
Add up to 2 tickets for the England Women v India Women match on Sunday 27th June to your basket from the 'BUY TICKETS' page on the website
Before proceeding to checkout, apply your unique promotional code. Please use only the second half of the code which comes after the hyphen, inputting the full text will not work.
---
For more information please sign in
---
1. Please note that the ticket is purchased on the basis of known teams, format, venue and a provisional date. The date of the match may change. If that occurs, the new date will be communicated to you and you will be given two weeks in which to request a refund should you no longer wish to attend. Email or telephone will be used to contact you for this purpose. If your contact details change then you must inform us at [email protected] or you may miss your opportunity to claim a refund. In addition, please be sure to read the standard ticketing T&Cs as detailed in the ECB's Major Match Day Refund Scheme which are also in place to protect your purchase should there be any cancellation/abandonment of matches or a requirement to restrict entry.
2. We reserve the right to cancel your ticket(s) due to events beyond our reasonable control and/or should we believe it is reasonable to do so on health and safety grounds. If we cancel your ticket(s) in such circumstances, you will be eligible for a refund of the face value of the ticket(s) and any booking fee. We will endeavour to act as fairly as possible but shall have absolute discretion as to which tickets to cancel in a situation where reduced capacity at the venue results in a requirement to cancel a proportion of tickets.
3. We reserve the right to add health and safety related conditions which attendees must comply with (including but not limited to the provision of details of all attendees for Test and Trace purposes). Any attendees refusing to comply with such conditions may have their ticket(s) cancelled, be refused entry or removed from the venue.
We shall not be liable to you for failure to perform any of our obligations to the extent that the failure is caused by an event beyond our reasonable control. Personal arrangements and expenditure, including travel, accommodation and other costs and expenses incurred by you relating to a match which have been arranged by you are at your own risk, and we shall not be responsible or liable to you for any wasted or unrecoverable costs or expenditure in relation to such personal arrangements, even if caused as a result of the cancellation, rescheduling or alteration of a match for which you have purchased tickets.