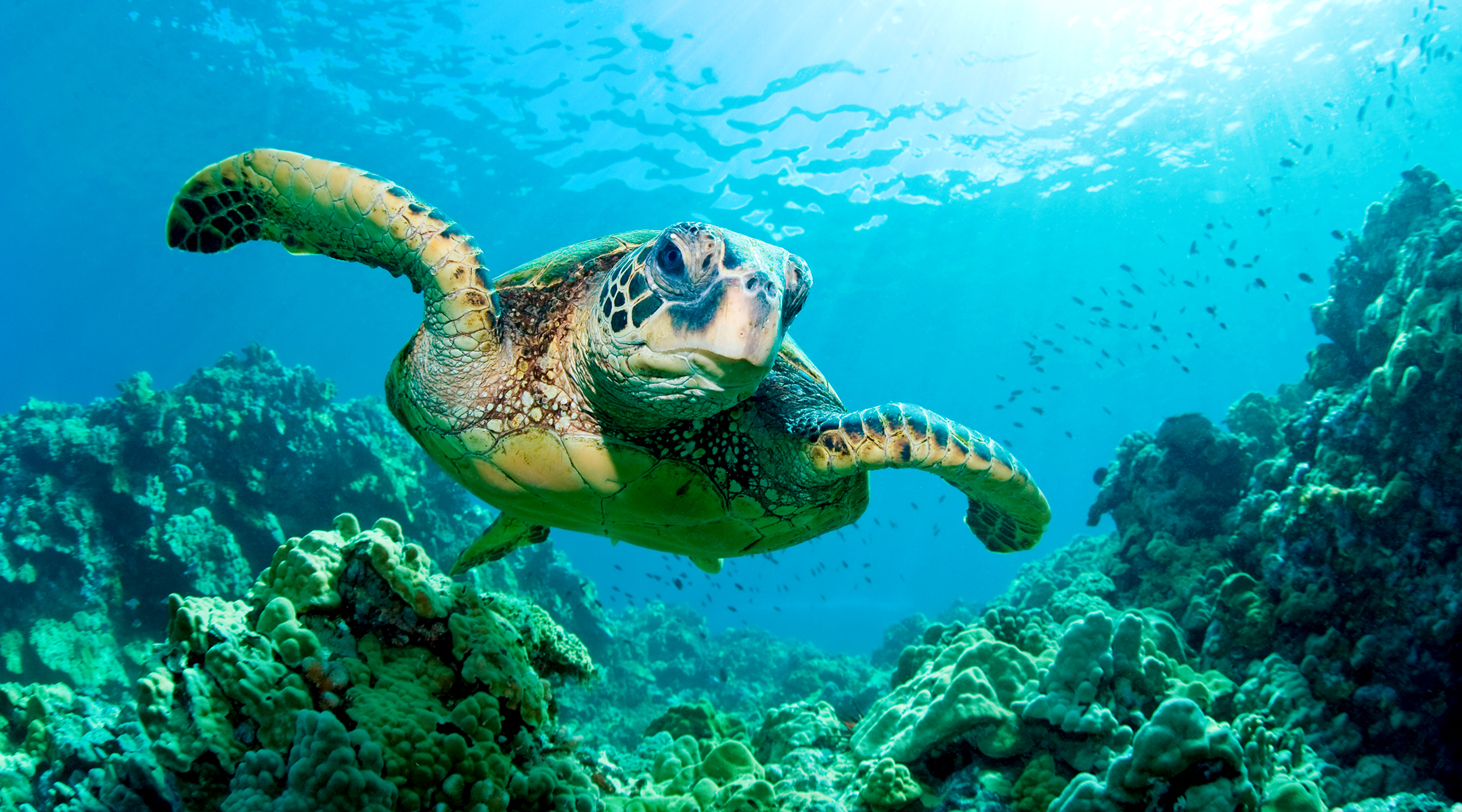 31st Dec 2020
Weymouth SEA LIFE and Adventure Park at SEA LIFE Centre Weymouth

Lodmoor Country Park, Weymouth , Dorset DT4 7SX
Entry type: BALLOT
Check venue website for T&C's
Discount/Complimentary code
NEW Night and Day of the Ocean is now OPEN! Experience the 24-hour wonder of a coral reef as it moves from night to day in our re-imagined Ocean Tunnel display. Meet over 1,000 creatures across 11 different themed zones including sharks, seals, otters, penguins, sea dragons and octopus!
These tickets are subject to availability, please check opening times and pre-visit details on the individual attraction websites. Full Terms & Conditions apply and can be found on the print at home ticket
---
For more information please sign in
---
Terms & Conditions
Merlin Entertainments (SEA LIFE) Limited reserve the right to alter, close or remove details/exhibits without prior notice for technical, operational or other reasons and that no refunds can be given in these circumstances. Children must be accompanied by an adult. Merlin Entertainments (SEA LIFE) Limited reserve the right to refuse entry without explanation.
The e-ticket cannot be used in conjunction with any other offer, promotion or voucher or exchanged for cash. No refunds can be made. Photocopies are not accepted.
For the UK Merlin Annual Pass terms and conditions click here.
Booking Terms
1. Making your booking
The party leader must be authorized to make the booking on the basis of these booking conditions by all persons named on the booking and by their parent or guardian for all party members who are under 18 when the booking is made. The party leader is responsible for making all payments due. The party leader must be at least 18 when the booking is made. All bookings must be made online via the website. At the end of the booking process, you are asked to confirm that you have read and agree with our booking conditions. Your booking will be confirmed by a booking reference, we will reconfirm your booking by email. The confirmation is sent to the email address which you enter/provide at the time of making your booking. However if you have spam filtering on your email account, our email might not reach you. Your email voucher will serve as proof of payment for your attraction ticket. You will need to present this confirmation email at the appropriate entrance to gain entry. You must take the confirmation email with you or you may not gain entry. Please check your booking confirmation carefully as soon as you receive it. Contact us immediately if any information on the confirmation appears to be incorrect or incomplete as it may not be possible to make changes later.
2. Payment
Full payment is required at the time of booking.
3. Your contract
Your contract: A binding contract between us comes into existence when the final page of the booking confirmation procedure gives you a booking reference. For all payments made via this website, Merlin Entertainments (Sea Life) Limited will be the responsible contractual party. This contract and all matters arising out of it are governed by English law.
4. The cost of your ticket(s)
We are committed to providing great value offers on tickets; where possible offering discounts on entrance rates. There are likely to be some seasonal special offers and in some circumstances prices may go up or down. The price of your ticket(s) will be confirmed at the time of booking. We reserve the right to correct errors in both advertised and confirmed prices.
5. Changes by you
Once a booking reference has been issued it will not be possible to amend or transfer your booking.
6. Cancellation by you
Should you or any member of your party need to cancel your booking once it has been confirmed, the party leader must immediately advise us. All cancellations must be made by contacting the site. As soon as you cancel, your unique confirmation number or email voucher will become void and non-redeemable. We regret it is not possible to make refunds in respect of cancelled bookings.
7. Changes and cancellation by us
Occasionally, we have to make changes to and correct errors and other details both before and after bookings have been confirmed and cancel confirmed bookings and we must reserve the right to do so. If we have to make a significant change or cancel, we will tell you as soon as possible. If there is time to do so before departure, we will offer you the choice of the following options:
(a) accepting the changed arrangements or
(b) purchasing an alternative ticket offer from us. If the chosen alternative date is less expensive than your original one, we will refund the difference but if it is more expensive, we will not ask you to pay any more
(c) cancelling or accepting the cancellation in which case you will receive a full refund of all monies you have paid to us.
Please note, the above options are not available where any change made is a minor one. In all cases, our liability for significant changes and cancellations is limited to offering you the above mentioned options. We regret we cannot pay any expenses, costs or losses incurred by you as a result of any change or cancellation.
8. Force Majeure
Except where otherwise expressly stated in these booking conditions, we regret we cannot accept liability or pay any compensation where the performance or prompt performance of our contractual obligations is prevented or affected by or you otherwise suffer any damage or loss (as more fully described in clause 9 (1) below) as a result of "force majeure". In these booking conditions, "force majeure" means any event which we or the supplier of the service(s) in question could not, even with all due care, foresee or avoid. Such events may include war or threat of war, riot, civil strife, terrorist activity or actual threatened terrorist activity, industrial dispute, natural or nuclear disaster, adverse weather conditions, fire and all similar events outside our control.
9. Our Liability to you
(1) We promise to make sure that the ticket arrangements we have agreed to make, perform or provide as applicable as part of our contract with you are made, performed or provided with reasonable skill and care. This means that, subject to these booking conditions, we will accept responsibility if, for example, you suffer death or personal injury or your contracted arrangements are not provided as promised or prove deficient as a result of the failure of ourselves, our employees, agents or suppliers to use reasonable skill and care in making, performing or providing, as applicable, your contracted arrangements. Please note it is your responsibility to show that reasonable skill and care has not been used if you wish to make a claim against us. In addition, we will only be responsible for what our employees, agents and suppliers do or do not do if they were at the time acting within the course of their employment (for employees) or carrying out work we had asked them to do (for agents and suppliers).
(2) We will not be responsible for any injury, illness, death, loss (for example loss of enjoyment), damage, expense, cost or other sum or claim of any description whatsoever which results from any of the following:
• the act(s) and/or omission(s) of the person(s) affected or any member(s) of their party or
• the act(s) and/or omission(s) of a third party not connected with the provision of visit and which were unforeseeable or unavoidable or
• 'force majeure' as defined in clause 8.
(3) Please note, we cannot accept responsibility for any services which do not form part of our contract. This includes, for example, any additional services or facilities which any supplier agrees to provide for you where the services or facilities are not advertised in our leaflet or website and we have not agreed to arrange them.
(4) The promises we make to you about the services we have agreed to provide or arrange as part of our contract will be used as the basis for deciding whether the services in question had been properly provided.
(5) Please note, we cannot accept any liability for any damage, loss, expense or other sum(s) of any description (1) which on the basis of the information given to us by you concerning your booking prior to our accepting it, we could not have foreseen you would suffer or incur if we breached our contract with you or (2) which did not result from any breach of contract or other fault by ourselves or our employees or, where we are responsible for them, our suppliers. Additionally we cannot accept liability for any business losses.
(6) You must provide ourselves and our insurers with all assistance we may reasonably require. You must also tell us and the supplier concerned about your claim or complaint as set out in clause 12 below. If asked to do so, you must transfer to us or our insurers any rights you have against the supplier or whoever else is responsible for your claim or complaint (if the person concerned is under 18, their parent or guardian must do so). You must also agree to cooperate fully with us and our insurers if we or our insurers want to enforce any rights which are transferred".
UK Claims Notification Enquiries
The following information is provided to assist in the identification of our UK Employer Liability Insurers and Global Public Liability Insurers.
Employer's Liability
Ace European Group Ltd
200 Broomielaw
Glasgow
G1 4RU
Policy Number UKCANC33447
Public Liability
Ace European Group Ltd
200 Broomielaw
Glasgow
G1 4RU
Policy Number UKCANC33447
10. Complaints and problems
In the unlikely event that you have any reason to complain or experience any problems with your visit to an attraction, you must immediately inform the supplier of the service(s) in question. Any verbal notification must be put in writing as soon as possible. Until we know about a problem or complaint, we cannot begin to resolve it. You must write to our Guest Services Team at the attraction you have visited, within 28 days of the end of the visit to the attraction giving your booking reference and full details of your complaint. For all complaints and claims which do not involve death, personal injury or illness, we regret we cannot accept liability if you fail to notify the complaint or claim entirely in accordance with this clause.
11. Your Responsibilities
Bookings are accepted on the understanding that all persons are normally in good health and able to fulfil the physical demands of the attraction visit. It is your responsibility to ensure all members of the party are in possession of all necessary travel and health documents before departure. We cannot accept any liability or associated costs if you are refused entry onto transport or into the attraction country as a result of failure to carry correct documentation.
12. Conditions of Suppliers
Many of the services which make up your visit are provided by independent suppliers. Those suppliers provide these services in accordance with their own terms and conditions. Some of these terms and conditions may limit or exclude the supplier's liability to you, usually in accordance with applicable International Conventions (see clause 9 (3)). Copies of the relevant parts of these terms and conditions are available on request from the supplier concerned.
13. Special Requests and Medical Problems
If you have any special request, you must advise us at the time of booking. Although we will endeavour to pass any reasonable requests on to the relevant supplier, we regret we cannot guarantee any request will be met. Failure to meet any special request will not be a breach of contract on our part. Confirmation that a special request has been noted or passed on to the supplier or the inclusion of the special request on your confirmation invoice or any other documentation is not confirmation that the request will be met. Unless and until specifically confirmed, all special requests are subject to availability.
14. Call Monitoring and Recording
As part of our continuing effort to ensure you receive the highest service standards, we may monitor and record your call for training purposes.
15. Directions
Please make sure you have directions to your chosen SEA LIFE attraction.
16. Parking
Please check parking arrangements. Parking is always at the vehicle owner's risk.
Covid-19
Safety measures
In response to the Covid-19 pandemic, we have introduced specific safety measures at each of our Attractions in an effort to safeguard the health, safety and wellbeing of persons visiting our Attractions.
A full list of safety measures being taken at our Attraction is available on the website.
Visitor requirements
The safety measures put in place in response to the Covid-19 pandemic are there to safeguard the safety and wellbeing of all guests visiting our Attraction. It is in the interest of everyone at our Attraction to comply with the safety measures that have been put in place. Therefore, should an individual not comply with these safety measures, we reserve the right to require that individual to leave the Attraction in accordance with these terms and conditions.
Acceptance of risk
The safety measures that are being and have been introduced are intended to minimise the risk of contracting the Covid-19 virus but this risk cannot be completely eradicated. Therefore, anyone visiting our Attractions acknowledge that they do so at their own risk
BEAR BITES FREE ENTRY
SEA LIFE Full Offer terms and conditions
TERMS AND CONDITIONS 2020
This BEAR Bites offer entitles the holder of a voucher to FREE ENTRY for one child to a participating SEA LIFE attraction when the holder purchases an Adult ticket at full price, without any concession or discount, as payable at the entrance gate of the chosen participating attraction. To redeem this offer, please present a promotional voucher at the entrance gate of your chosen participating SEA LIFE attraction.
If the holder of the Voucher buys a fully priced Adult entrance ticket at the entrance gate to one of the following participating attractions: SEA LIFE Bray, Weymouth SEA LIFE Adventure Park, SEA LIFE centres & Sanctuaries in the UK (Birmingham, Great Yarmouth, Loch Lomond, Blackpool, Gweek, London, Brighton, Manchester, Scarborough and Hunstanton) then s/he may take with him/her ONE CHILD who will enter the same Attraction on the same day free of charge.
Bring the promotional voucher with you and exchange at the entrance to your chosen attraction.
The offer can only be redeemed against the full Adult ticket price (without any concessions or discounts) as at the entrance gate of your chosen Attraction. This offer is not valid for use in conjunction with any other promotion, offer, concession or attraction website/call centre booking. The Voucher has no cash value and is automatically void if sold, offered for sale or if any attempt or offer is made to transfer the Voucher for value.
This offer is valid UNTIL 7th May 2021.
Promotion EXCLUDES: any secondary ticketed events/concerts/Xmas events at all Attractions.
Only one Voucher can be used per person and per transaction.
The Voucher remains the property of Merlin at all times and Merlin reserves the right to take possession of the Voucher at any time. The Voucher must be presented at the Attraction entrance and surrendered.
VOUCHERS CANNOT BE PRESENTED ON ELECTRONIC DEVICES.
Adult is 15 and over at SEA LIFE in Blackpool, Weymouth, Scarborough, Brighton, Great Yarmouth, Hunstanton and Loch Lomond, a person aged 16 years and over in respect of Bray (Ireland) and Gweek, and a person aged 18 years and over in respect of SEA LIFE in Manchester and Birmingham
Entry is free for children under 3 years of age at SEA LIFE centres & Sanctuaries, SEA LIFE London and Weymouth SEA LIFE Adventure Park.
Visitors of 14 years and under must be accompanied by a person aged 18 years or over at SEA LIFE Manchester, Blackpoo, Gweek, Brighton, Great Yarmouth, Weymouth, Scarborough, Loch Lomond, Bray and Hunstanton. Visitors 16 years and under must be accompanied by an adult aged 18 and over at SEA LIFE London and SEA LIFE Birmingham.
Voucher can only be used as stipulated. The Voucher is non-transferable/not for resale. Any purported transfer or sale of the Voucher will render it void. Voucher is only valid in the United Kingdom. Photocopies will not be accepted. Admission prices are subject to change. Voucher cannot be used in-conjunction with any other offer or concession (e.g. senior citizens, family tickets), reward/loyalty program, pre-purchased tickets, Combination tickets, 2 Day Pass, Annual Pass, online tickets, Q-bot or FastTrack tickets, rail inclusive offers, on secondary ticketed events, hotel events or concerts or for Group/advance bookings.
Each of the Attractions reserve the right, in their absolute discretion, to refuse entry and to close and/or alter all or any part of the facilities including closure of rides and/or attractions and removal of figures for technical, operational, health and safety or other reason including overcapacity.
Features and/or creatures shown on the Voucher are not necessarily available at every Attraction.
Size, height, weight, age restrictions and medical warnings apply to certain attractions.
All attraction information is subject to change; please check the attraction websites(s) below before your visit for the latest information. For Attraction information please visit visitsealife.com
Entry into any participating Merlin attraction will be subject to the individual attraction's terms and conditions of entry, which can be found on the websites listed above.
The Promoter of this BEAR Bites offer is Urban Fresh Foods ltd (company number 05833700, registered office at The Emerson Building, 4-8 Emerson Street, London, SE1 9DU) ('Promoter'). In the event of circumstances outside the reasonable control of the Promoter, or otherwise where fraud, abuse, and/or an error (human or computer) affects or could affect the proper operation of this voucher promotion, and only where circumstances make this unavoidable, the Promoter reserves the right to cancel or amend the promotion or these voucher terms and conditions, at any stage, but will always endeavour to minimize the effect to participants in order to avoid undue disappointment.
If any of these clauses should be determined to be illegal, invalid or otherwise unenforceable then it shall be severed and deleted from these terms and conditions and the remaining clauses shall survive and remain in full force and effect.
These terms and conditions shall be governed by English law, and the parties submit to the non-exclusive jurisdiction of the courts of England and Wales.