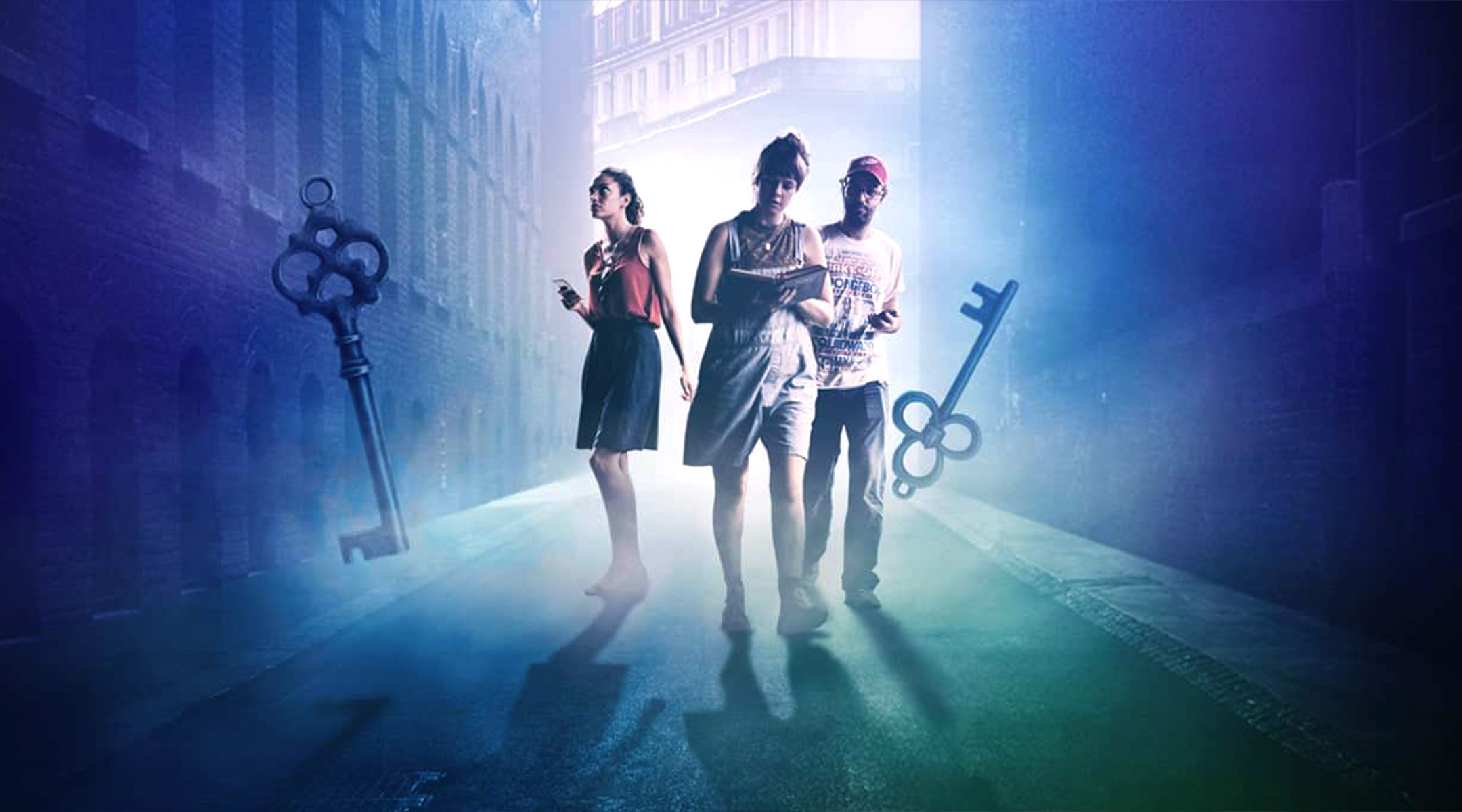 1st Jun 2022 / 12:00
HiddenCity London Real-World Adventure Games at HiddenCity
Oxford Street,
SOHO, Central London W1D 1BS
Entry type: BALLOT
Event is outside
Check venue website for T&C's
Discount/Complimentary code
Journey across the city, solving a trail of clues sent to your phone, in a treasure hunt-style experience. Play a role in the story as you uncover secret locations, unravel riddles and solve puzzles.
Choose between one of three real-world games, and gather your teams an interactive adventure across London.
Moriarty's Game: The Professor's Invitation:
Professor James Moriarty invites you to celebrate the finest minds of London by solving his challenge. Your goal: to find his safe house. Succeed and he'll present you with an offer you won't refuse...
The Hunt for the Cheshire Cat:
Tumble down the rabbit hole and and venture into the strange, surreal, and absurd in this Wonderland themed adventure, as you hunt down the elusive Cheshire Cat.

Follow the mischievous cat's curious clues on a journey across the city. Weave through hidden streets in search of reflection, scour curiosities and maze-like trading halls for news of Wonderland word, and take a moment to paws for drinks in tucked away taverns. Discover a darker side to the world of Wonderland. And perhaps yourself, too...
The Enchanted Mirror
A fairytale quest inspired by the world of Snow White.

Once upon a time, an Evil Queen cast out her mirror, declared herself the wisest of the land, and challenged her subjects to prove her wrong. Many tried, none were seen again. Weave through London's cobbled streets and royal parks as you follow a trail of clues set by the wicked queen in search of her magic mirror. With help from familiar faces perhaps you'll be the first to best her majesty, and uncover the truth within The Enchanted Mirror…
Code valid until 01/06/2022.
1 code = up to 4 people.
---
For more information please sign in
---
Liability
By participating in HiddenCity game you agree that neither HiddenCity nor any person associated with us will be liable to you or any other participant for any direct or indirect damages that arise in any way. You agree to communicate this liability to any person that you invite to participate.
Use of Images
We may use photographs submitted to us for marketing and promotional material. Personal information is subject to our Privacy Policy.
https://www.inthehiddencity.com/privacy-policy
Copyright
All content included on this site and information we send to you, including clues and hints is copyright of HiddenCity.