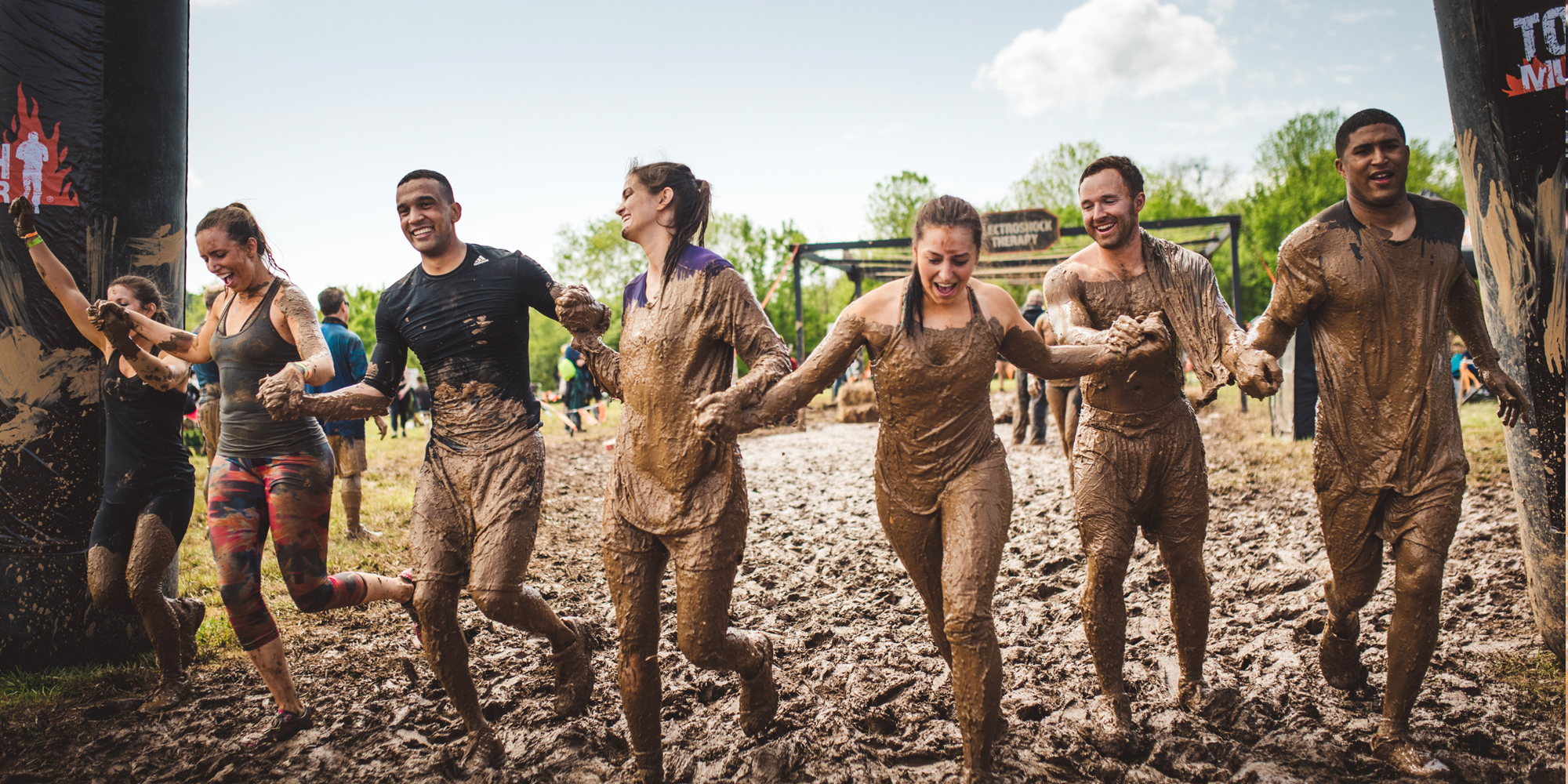 19th Aug 2021 / 12:00
Tough Mudder at Tough Mudder
England ,
Wales, Scotland NG32 1PE
Entry type: BALLOT
Event is outside
Discount/Complimentary code
Tough Mudder has been bringing ordinary people extraordinary experiences for over a decade. More than three million people worldwide have taken part in events that range from 5ks all the way to the pinnacle, the 24-hour World's Toughest Mudder. Built on teamwork, camaraderie, and personal achievement, there's less focus on timing chips, podiums, or punishments. Tough Mudder isn't about winners and losers, or even personal bests, but about how many people you can help along the way. Every Tough Mudder course features the most innovative obstacles in the industry, which are designed to push participants out of their comfort zone as well as challenge them mentally and physically.
---
For more information please sign in
---
UK ONLY. This code is valid for chosen 2021 Tough Mudder UK event only. This discount code is applicable for event entry only and additional offerings are excluded from this code discount. This code is only available for new event purchases and is not valid on any deferral code or free race codes. Pass entries are excluded from this offer. This code cannot be used in conjunction with any other offer and/or discount code. This offer cannot be retroactively applied. Code is non-refundable, and the value of this code cannot be exchanged for any credit or voucher. The offer is only valid for UK event entry purchases.