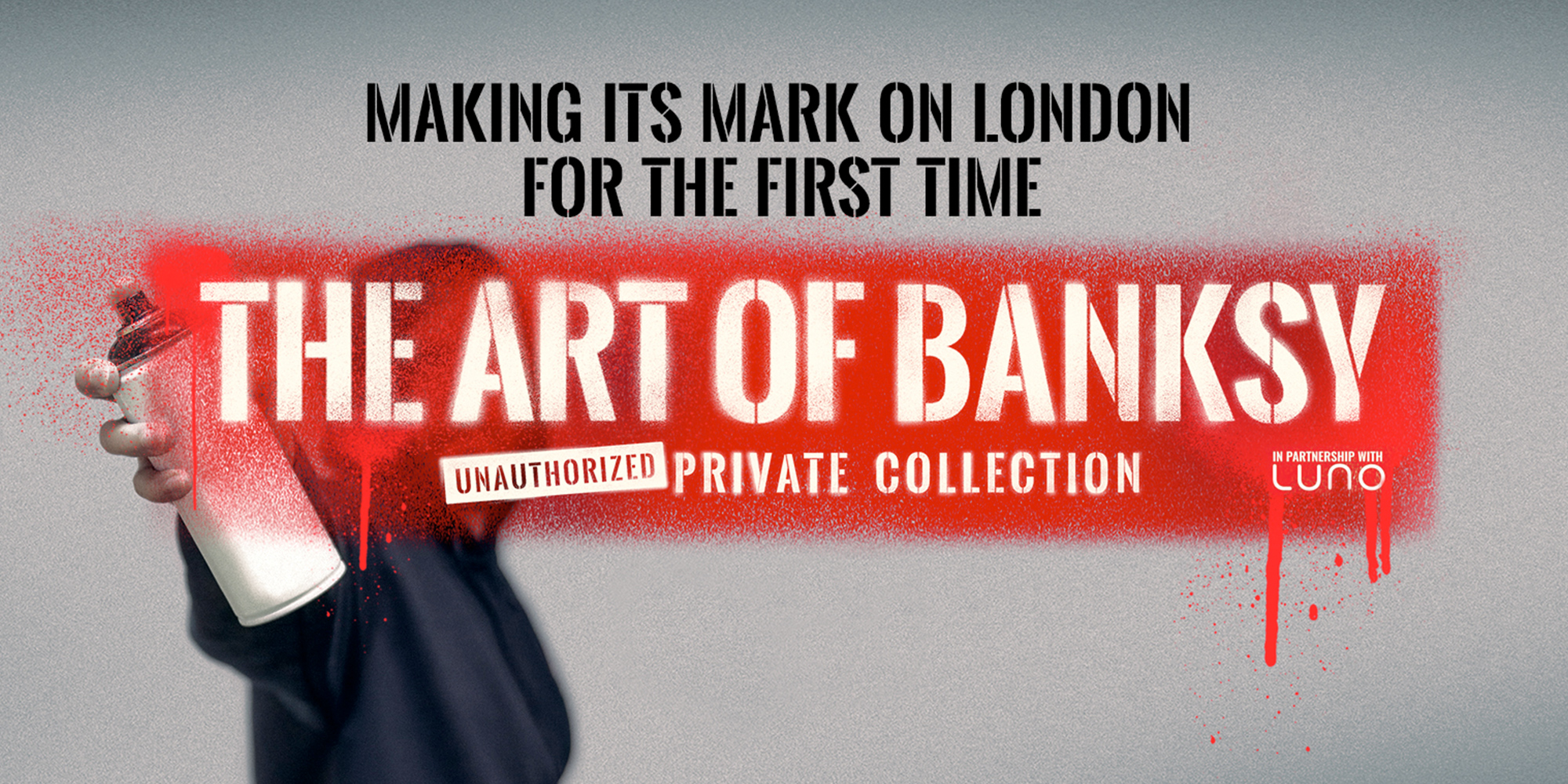 21st Nov 2021 / 23:00
The Art of Banksy at 50 Earlham Street
Seven Dials,
Covent Garden, London WC2H 9LJ
Entry type: BALLOT
Standing Tickets Only
Check venue website for T&C's
Collection at box office (COBO)
This globally acclaimed showcase features original and authenticated works associated with, arguably, the most intriguing and talked-about artist in modern history. On display are prints, canvasses, screenprints, sculptures, unique works and limited-edition pieces mainly dated between the years 1997 to 2008, the period which resulted in Banksy's most recognisable and well-known works.
The exhibit features iconic works such as 'Girl and Balloon', 'Flower Thrower' and 'Rude Copper' alongside some of Banksy's lesser known masterpieces. Banksy is most infamous for his outdoor art which can be found in streets all around the world. Banksy's indoor pieces - original and unique works on canvas, wood and paper - have been less exposed and are also on display at this exhibition.
---
For more information please sign in
---
The Art of Banksy is not authorised by Banksy and not curated in collaberation with the artist. All artworks are on loan from private collectors.
For the safety of our visitors and the collection, all bags entering or leaving the exhibition, including purses, are subject to inspection.No tote bags, shopping bags, luggage or handbags over 30 cm x 20 cm x 10 cm are permitted and will need to be left in the bag drop area.No backpacks of any size (including handbags that can be worn as a backpack) are permitted and will need to be left in the bag drop area.
No food and drinks are allowed inside the exhibit.