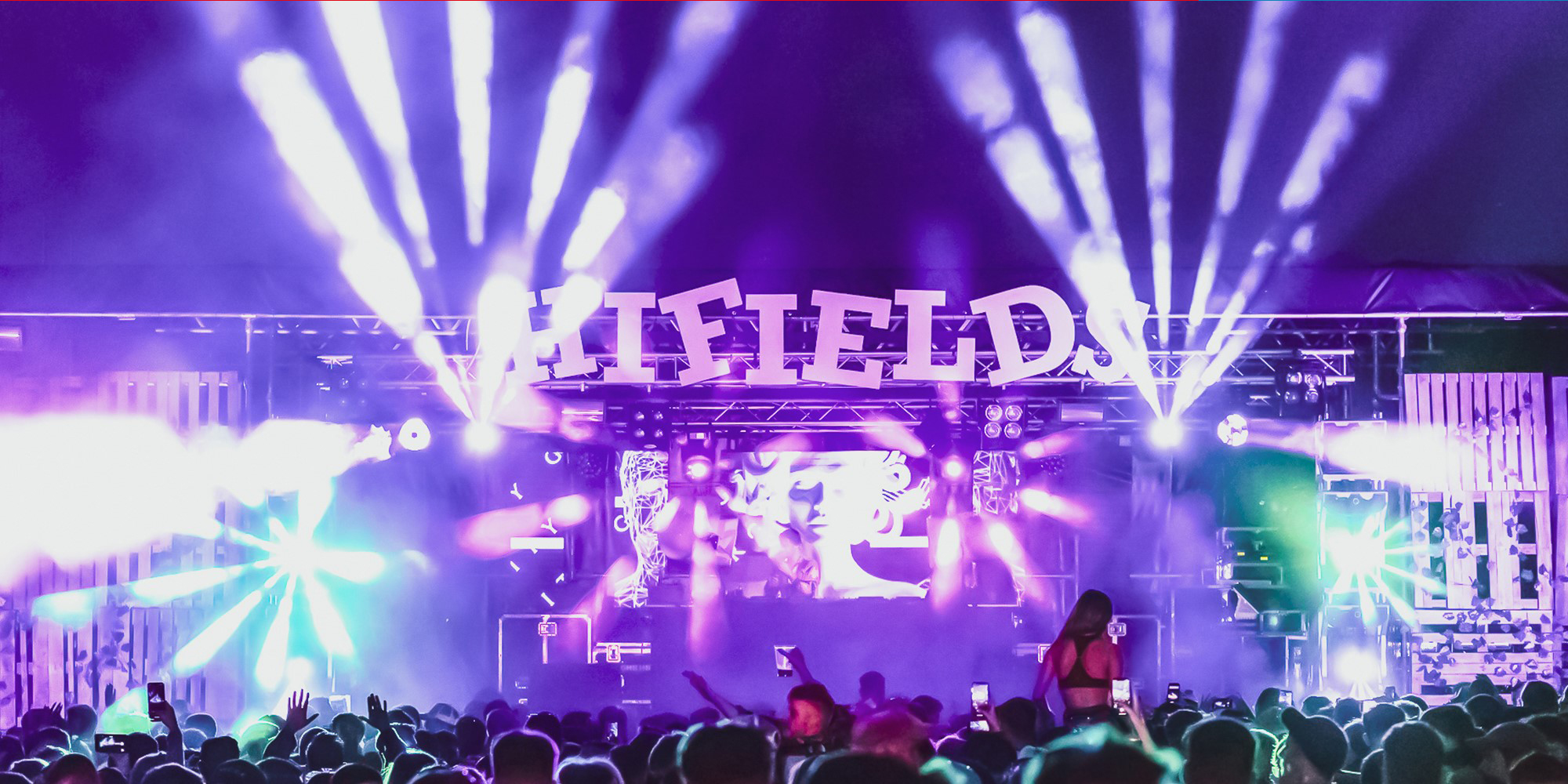 1st Aug 2021 / 09:00
Hifields Festival - Sunday 1st August at Chippenham Hall
Chippenham Park,
Newmarket , Cambridgeshire CB7 5PT
Standing Tickets Only
Event is outside
Check venue website for T&C's
Collection at box office (COBO)
// HIFIELDS 2021 (Saturday 31st July 2021) //
Expect the unexpected on the Saturday for we have carefully curated a day for the making of memories.
Get lost in the endless woods, frolic with the fairies in the meadows and dance with friends, old and new, until the moon lights the way home.
// GIN & JAZZ BY HIFIELDS 2021 (Sunday 1st August 2021) //
Sundays are for family, so why not become a part of ours?
Sample your favourite juniper berry tipple, explore the picturesque 17th century estate with young ones or kick back under the watchful eye of the sun by the lake whilst the chilled beats lighten the load.
Listed A - Z
// Artists //
Artful Dodger
Crissy Criss
Danny Clockwork
DJ Archie
DJ Cartier & B Live
DJ Luck & MC Neat
Franky Wah
Jaguar Skills
Marcellus
Matt Cardle
Mollie Collins
Nicky Blackmarket
Prospa
Riaz Dhanani
Sam Dowling
Scouting For Girls
Solardo
Terry Farley
The Fillers
Trials Of Cato
Wilkinson
Will Taylor
// Brands //
Garage Nation
Raver Tots
Selecta Garage
Sicario
Warning Cambridge
We Hifi
Zest
17
Ticket Information - Please read before selecting tickets
If you are successful in booking tickets, Hifields Festival will be sending the tickets to you via email. In order for this to happen, Blue Light Tickets will be passing over your Email Address to the Hifileds. By booking these tickets, you are agreeing to your Email Address being passed over. This will only happen if you book tickets.
1. A valid photo ID (driving licence/passport/ID card) will be required for entry when utilising a Blue Light ticket.
2. The organiser reserves the right to refuse entry.
3. All attendees will be searched upon entry including but not limited to bags, coats and similar items, these may include body searches.
4. No illegal substances including but not limited to weapons, barbeques, Nitrous Oxide canisters/dispensers or glass will be permitted on site.
5. The organiser operates a zero-tolerance drug policy.
6. No liquid in any form may be brought onto site (except for medical purposes).
7. No fireworks, flares, pyrotechnics or sky lanterns of any kind may be brought on site.
8. A challenge 25 policy will be in operation for alcohol sales across the site.
9. The organiser and their staff accept no responsibility for any personal property taken to an event.
10. There will be no pass-outs or re-admissions of any kind to the event (except for medical purposes).
11. Ticket holders are advised that official merchandise is only available inside the site.
12. When using the website, you may generally book up to 10 tickets at any one time, subject to availability and unless otherwise specified. If the number of tickets you may book is restricted, you will be notified of this at the point of booking.
13. Tickets are offered subject to the organisers right to alter or vary the programme due to events or circumstances beyond its reasonable control. In such circumstances, you will not be entitled to a refund unless otherwise provided.
14. When attending an event, you must ensure that you have your m-ticket or e-ticket ready for display. You should also bring valid photographic identification. Your phone does not need to go "online" or use network connections or SMS when displaying an m-ticket, so it will operate without incurring further network charges or requiring connection when displayed.
15. Your tickets should not be copied or reproduced in any form, including by way of photograph or screengrab / shot or similar. Unless you legitimately transfer tickets via the website, any attempt to reproduce a ticket is grounds for seizure or cancellation of that ticket without refund or other compensation.
16. It is your responsibility to check your ticket as if you have made a mistake it cannot always be rectified after booking. Please check your ticket on receipt carefully and contact us immediately if there is a mistake, or if you have not received your ticket.
17. No pets are permitted on site.
18. Persons suspected or deemed to be carrying out illegal and/or offensive activities and/or behaving in an anti-social manner may be searched and/or evicted from site.
19. Persons who have gained access to the site without a valid ticket, permission or have gained access by fraudulent means may be searched and/or evicted. Eviction will be to a suitable and safe location at the discretion of the organiser.
20. All visitors should be aware that this event takes place in an outdoor and rural location, the ground may be uneven in places and could be wet. Please bring appropriate footwear and clothing suitable for the weather.
21. Sound levels at this event may cause damage to hearing, please bring ear defenders if necessary.
22. All attendees give permission for themselves to appear on both audio and visual recordings made by or on behalf of the organiser. These recordings may be used or published by the organiser in the form of photographs and other media to report on this and to promote future events.
23. Please respect the countryside and the environment and be respectful towards those living near the site.
24. We may amend these terms at any time by posting the amended terms as they are accessed by the website. It is your responsibility to review these terms from time to time to check if they have been amended.