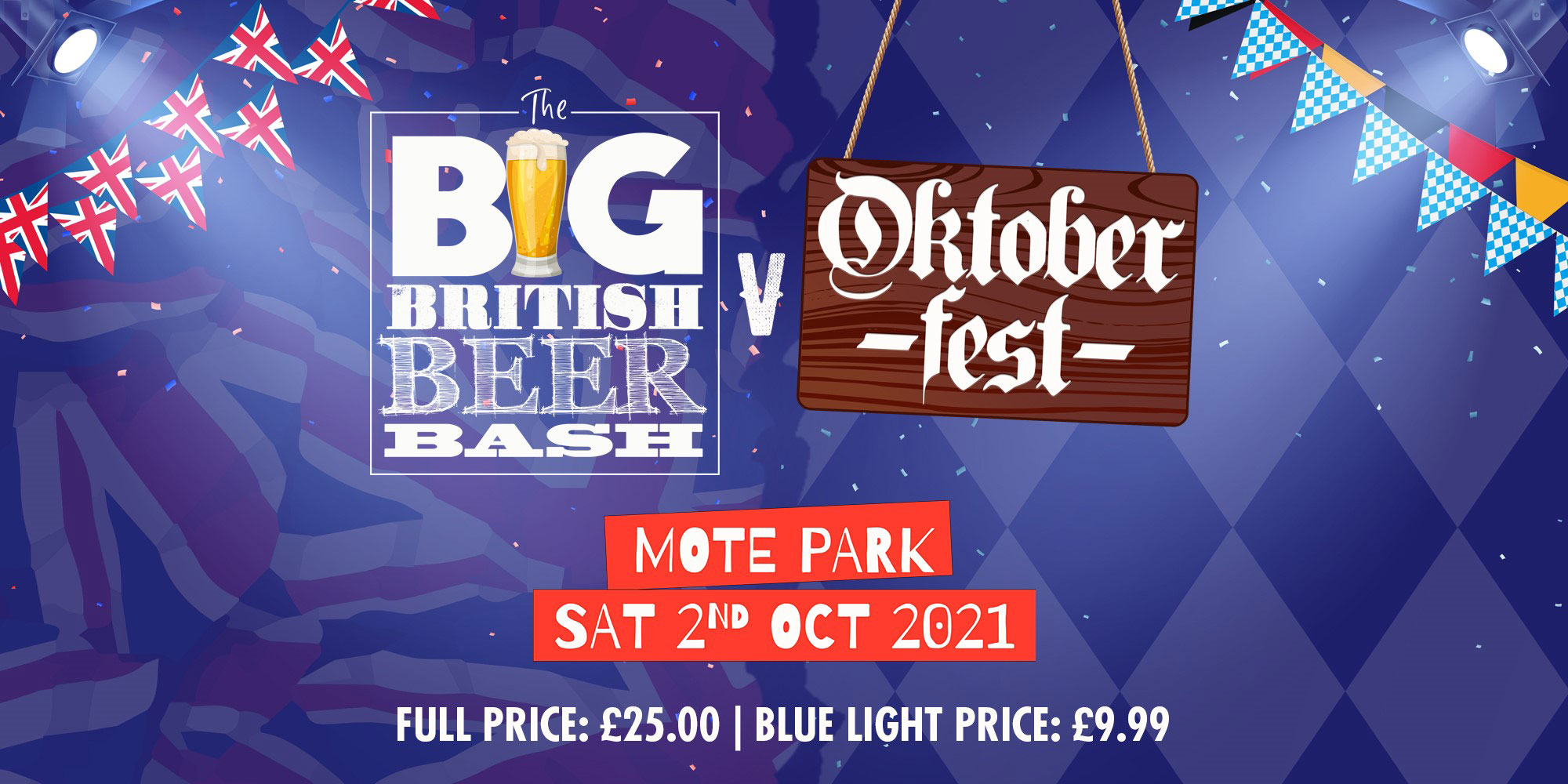 2nd Oct 2021 / 12:00
Oktoberfest v The Big British Beer Bash at Mote Park - Oktoberfest
Mote Ave,
Maidstone , Kent ME15 7RN
Event is outside
Check venue website for T&C's
Discount/Complimentary code
Combining Bavarian and British heritage, Oktoberfest Kent v The Big British Beer Bash makes it's debut in Maidstone's Mote Park on Saturday 2nd October!
Booking Info
There is a £4.50 booking fee per ticket that goes to the ticket company to enable ticket scanning on the day.
Booking Link:
https://www.skiddle.com/whats-on/Maidstone/Mote-Park/The-Big-British-Beer-Bash-vs-Oktoberfest-2021/35801034/
---
For more information please sign in
---
For all event information, please visit www.oktoberfestofficial.com.