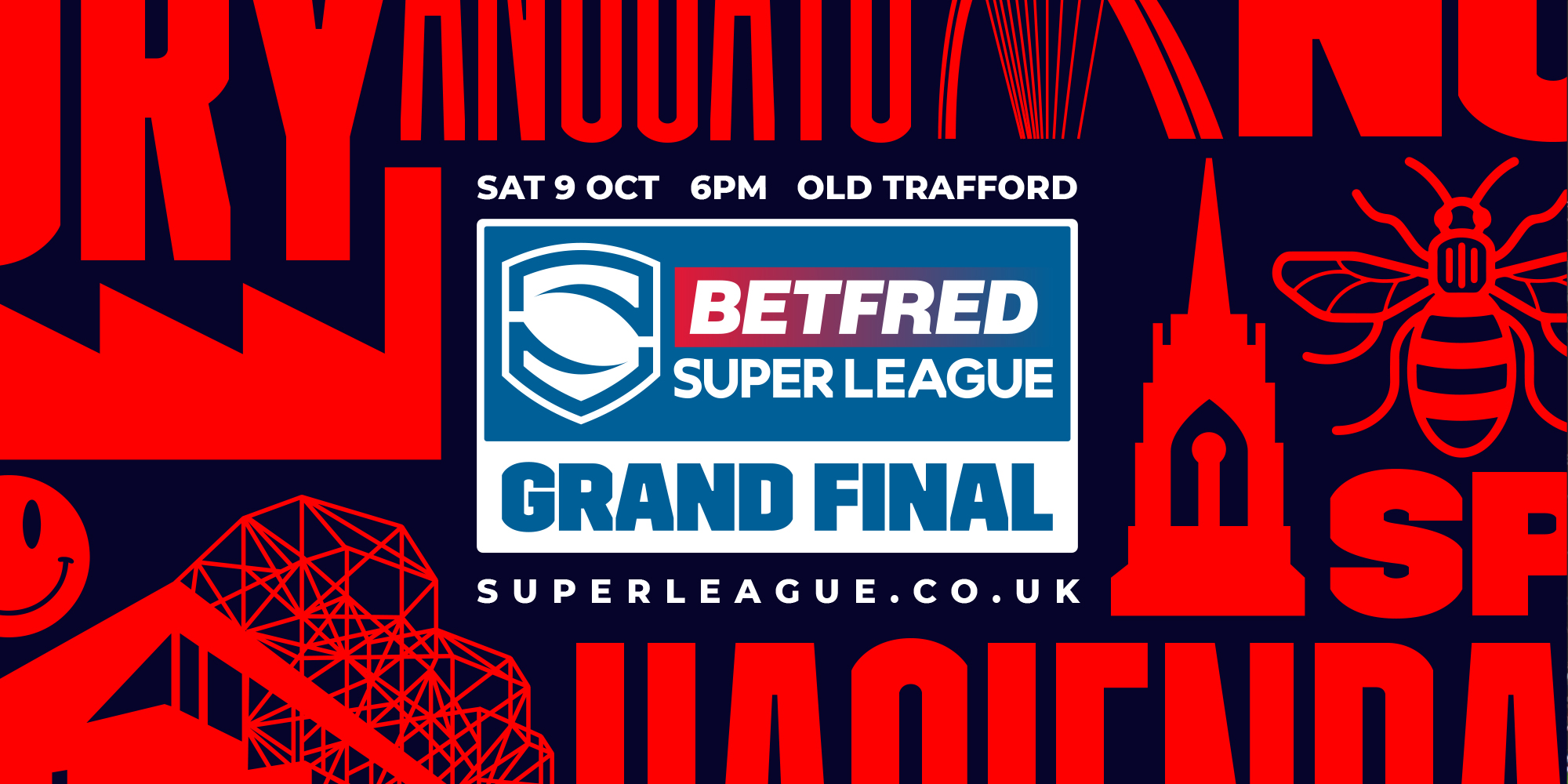 9th Oct 2021 / 18:00
Betfred Super League Grand Final at Old Trafford
Sir Matt Busby Way, Old Trafford
Stretford, Manchester M16 0RA
Seated Tickets Only
Seats are at a high level
Event is outside
Check venue website for T&C's
Discount/Complimentary code
The Betfred Super League Grand Final returns to the Theatre of Dreams in 2021. On Saturday 9 October the two best teams will battle it out at Old Trafford, Manchester, to become Betfred Super League Champions.
The game kicks off at 6pm, but before the 80 minutes of action on the field, you can enjoy a fan zone full of food, drinks, activities, and entertainment.
You must select tickets £40 or under to gain comp tickets. a £1 booking fee is in place.
Currently under Government Guidelines there are no Covid-regulations in place, and attendees will not require face masks or to maintain social distancing. Supporters will also not need to present a negative lateral flow test or Covid vaccination passport to enter the stadium, however if you experience any symptoms or are asked to isolate then please do not attend the event.
BAGS LARGER THAN 20CM X 15CM X 5CM (8" X 6" X 2") WILL NOT BE PERMITTED.
Turnstiles open 2 hours prior to kick-off.
Tickets are issued subject to: (i) the terms and conditions of purchase (available online at https://www.rugby-league.com.tickets/terms_conditions); and (ii) the terms and conditions and ground regulations of the stadium (available online at https://www.manutd.com/terms, listed under Ground Regulations), together the "Conditions". Purchase and use of tickets constitutes acceptance of and agreement to comply with the Conditions. Tickets remain property of Super League.
Please note: (i) No admission to the stadium will be granted without a valid ticket (defaced, illegible or incomplete tickets do not constitute valid tickets); (ii) Tickets must be retained for presentation on request; (iii) Supporters are required to remain seated throughout the match; (iv) The stadiu, is a no smoking area, including the use of e-cigarettes; (v) Areas at the stadium can be affected by inclement weather and appropriate clothing should be worn; (vi) Additional terms of entry are available at https://www.manutd.com/safety.