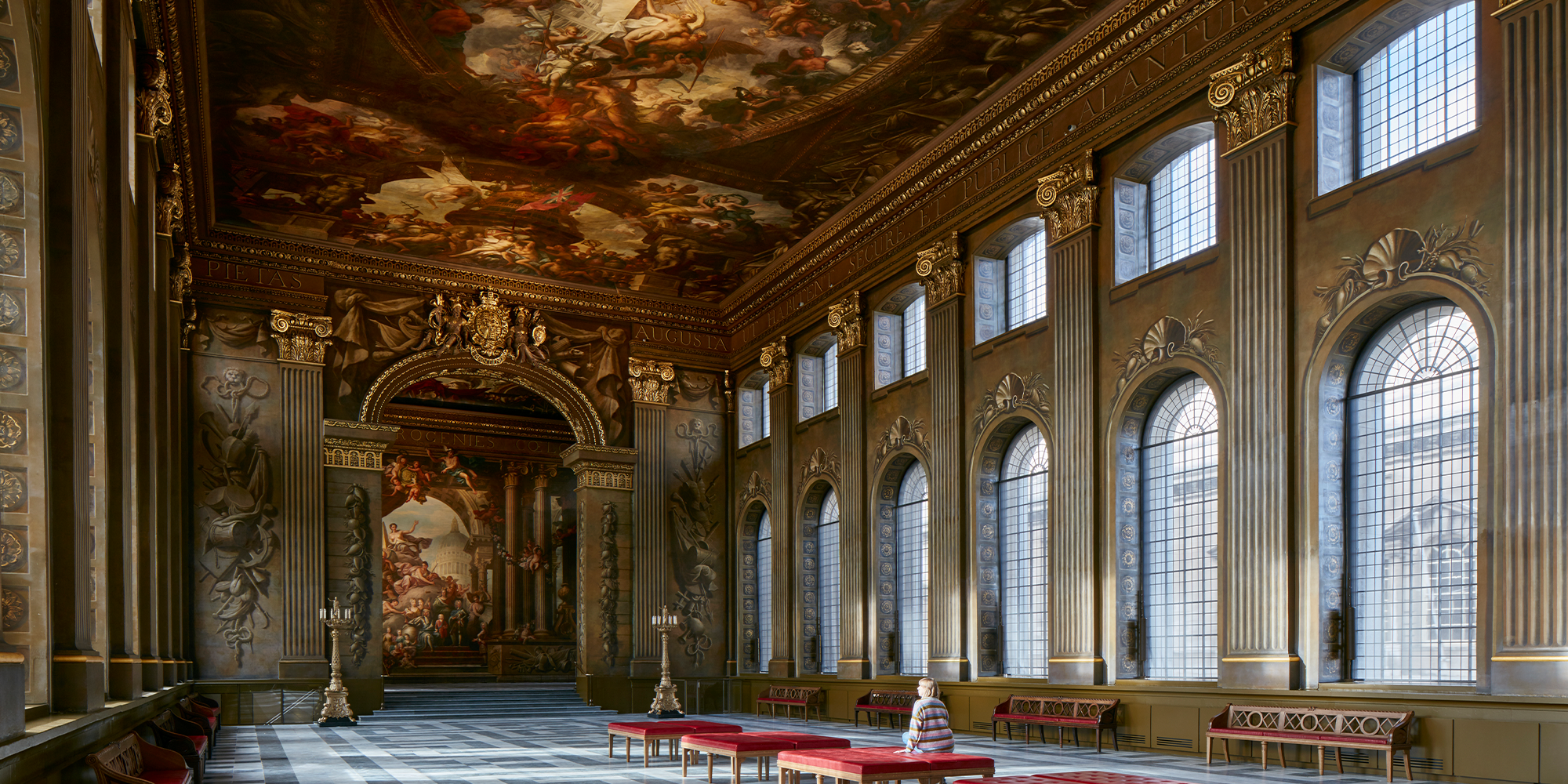 10th Dec 2021 / 12:00
Old Royal Naval College at Old Royal Naval College
King William Walk, Greenwich Peninsula
London, London SE10 9NN
Entry type: BALLOT
Standing Tickets Only
U16s with adult only
Check venue website for T&C's
Discount/Complimentary code
Discover London's best kept secret, in the heart of the Maritime Greenwich UNESCO World Heritage Site.
Explore Sir Christopher Wren's iconic architecture. The stunning buildings and grounds tell five centuries of remarkable history, featuring an incredible cast of famous British figures, from Henry VIII and Elizabeth I to Admiral Lord Nelson.
Visit 'Britain's Sistine Chapel', Sir James Thornhill's breathtaking Baroque Painted Hall and discover 40,000 square feet of awe-inspiring painted walls and ceiling. Escape the crowds and discover the glorious Chapel of St Peter and Paul.
Named 'the most popular filming location in the world', by Empire Magazine, the Old Royal Naval College is the setting for hundreds of blockbuster films and TV series including Pirates of the Caribbean, Les Misérables, The Crown and Poldark.
Painted Hall tickets include entry to the Chapel and Victorian Skittle Alley. Multimedia guides (in English, French, Spanish, Italian, Chinese Mandarin, German and Japanese) and guided tours are also included.
---
For more information please sign in
---
Your commitment to us:
When you confirm your purchase, you are accepting that these terms and conditions form the basis of any contract between Old Royal Naval College and yourself.
Online bookings for daytime tickets:
Please ensure you have selected the correct tickets when booking. Please also ensure you have selected the correct date and number and type of tickets required. Once purchased tickets are not refundable.
Your confirmation email or ticket must be produced upon entry.
Disabled visitors are entitled to be accompanied by one free carer. Please select a Carer ticket where possible or contact the Box Office to pre-book on 0208 269 4799 or email [email protected]
Proof of entitlement to concessions will be requested upon entry.
Ticketed events such as special tours, lectures and talks are only valid for the date, time and activity shown on your ticket and/or confirmation email.
Photocopies of your ticket(s) will not be accepted.
Lost or damaged tickets will not be replaced
Your ticket(s) or reservation has no monetary value and is not for resale.
The Old Royal Naval College reserves the right to refuse admission or to ask the ticket holder to leave the premises at any time.
We collect information about you to process any orders (which may include contacting you to advise of any situation which may directly effect your visit. We will also use this information to manage any accounts and, if you agree by giving us your consent, to contact you with updates about our latest news, events and offers which we think may be of interest to you. We will store the data you supply securely.
If you have signed up to hear more from us, we may also use your information to improve the relevancy of our marketing communications. We will never sell your information or share it with third parties for their marketing purposes.
We will keep your personal information regarding online ticket purchases for two years.
Children under 16 must be accompanied and supervised by an adult over 18 at all times.
Photography is permitted for private use only and subject to restriction where stated.
Commercial filming is not permitted without prior permission from The Old Royal Naval College.
Promotional offers are valid only as stated and cannot be used in conjunction with any offers, discounts or promotions unless they are a specific online offer, discount or promotion.
Additional terms and conditions for group bookings:
Parties of 10 or more adults constitute a group. A bulk-buy discount applies to groups of between 10 and 25 people. For groups larger than 25, or those who want private access, contact and booking must be made with our Box Office.
We can not guarantee access to our multi-media guides for groups. We therefore recommend booking one of our expert guides so you can get the most out of your experience.
Self-led tour groups will be given a route that they can so that we can still maintain access for a individual ticket holders. This means that self-led groups will not have access to the Skittle Alley or other small spaces with limited access.
The Old Royal Naval College reserve the right to refuse entry, terminate a visit, close public areas or restrict access to areas within the site at short notice or without prior warning.
Gift Vouchers T&Cs:
•Gift vouchers for tickets may only be used to purchase that ticket type for the stated event, it may not be used to purchase tickets to another event.
•Denomination vouchers may be used to purchase tickets for any event, or on any product in either of the Old Royal Naval College stores on-site. If the entire value of the voucher is not used in one purchase, we will keep a record of the remaining balance and the remaining value can be used for future purchases.
•Vouchers are valid for 12 months and don't need to be spent all at once. Any remaining value after 12 months cannot be redeemed, refunded (or exchanged for credit), replaced, or extended and any remaining value will be claimed by the Old Royal Naval College.
•Once a gift voucher has been purchased neither the purchaser or recipient can claim a full or partial refund (or exchanged for credit) against the gift voucher.
•The Old Royal Naval College is not responsible for lost/stolen/misused gift vouchers and will not replace the value of stolen/misused gift vouchers. Lost gift voucher details can only be requested by the original recipient of the gift voucher.
•Please note, if you are purchasing Old Royal Naval College gift vouchers from abroad or for someone abroad planning to visit, our gifts vouchers are in GBP.
•If we suspect any fraud relating to a gift voucher, we may refuse to honour the gift voucher until we are satisfied that no fraud has occurred.
•Before redeeming gift voucher(s) please note all tickets and events are not refundable or transferable.
•We reserve the right to amend the terms and